Stolen identities are often used by adult webcam scammers to cadge money. Be aware of the tricks they use and don't fall for an Asian beauty about to move over to spend life with you.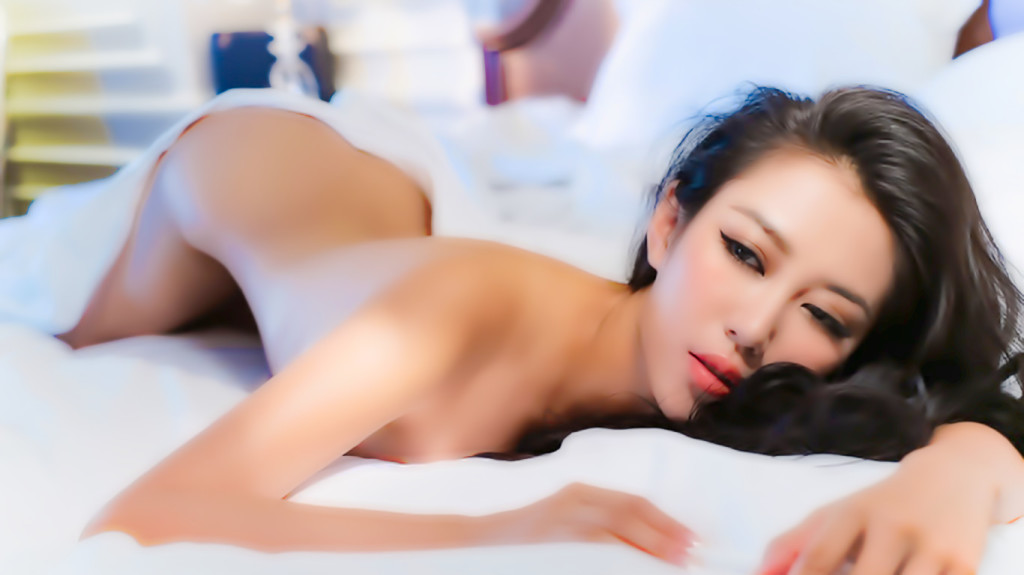 This beautiful girl does not exist, well, at least as a live adult webcam model. Someone behind the beautiful face is operating on Asian live cam sites for the purpose of luring you to fraudulent websites and domains. Once you are there you will need to pay for membership. And once you are a member it'll turn out that if you want to stay in touch with the "live Asian model" you will need to pay for translation of messages to, and from, fake lady e-mail address.
Most guys spend big dollars before they even realize there is something suspicious there. The images which are used in this kind of Asian fraud scheme are usually stolen off Asian celebs or models. Someone who is emailing you is not who you can see in the images. Be careful.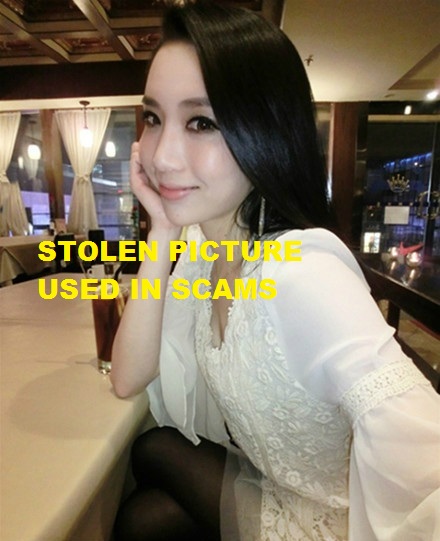 This, for example, is NOT a real model. In order to see what the model you are talking to really looks like, you will need to see her on a web cam (always look for secure websites and domains). This is where another pitfall lies: most girls will want you to send them money to an address so they will be able to rent a web cam. Renting a web cam at an Internet cafe takes a minute and can be as cheap as $5 but the false Asian will ask for anything north of $30. They may try and explain they need to buy food or medicine. You feel like you cannot resist helping them? Wait a minute – you must be crazy to do that.
Be prepared – most pussy you send money to for a web cam rental will take it and you will never hear from them again. No yellow pages will help you find their address. Some girls will bluntly ask you to buy them a web cam. That way they will allegedly be able to chat with you exclusively and as frequently as you wish. Really.
Another adult web cam trick is the so called "private room" where you will be made an offer to have a private naked show. For that an Internet café private room will be needed. Which means a higher cost. Not always but certainly often enough you will never see your Asian cam "private room" money again.
Finally, there is the "travel trick". A crazy girl tells you she is on her way to the U.S. to work in a hospital. In a few seconds she will produce for you photos in a nurse's uniform. Before a minute she will show you a copy of her visa and a nurse certificate. Forged, naturally. She will then tell you she is stuck in transit and needs money for unexpected airport fees or a hotel. The Asian trick can be easily discovered. Just ask a few well-though questions about the airport or the hotel. Give it some analysis.
Asian adult cams are tempting but be vigilant. You can lose your dollar in seconds. Use only trusted, legitimate Asian cam sites. Like the ones we are promoting on this site. Always make sure you are entering a chat on a secure domain! Insecure, black-hat domains may install unwanted software on your computer and give you even more headache. If you are not sure how to recognize an insecure domain you can check the hosting details, ip, pagerank etc. in Google. Or, best, simply google some information up. A few seconds of simple analysis prior to using webcams will always help.